Specifications

1 lock+2 wheel is 1 set
1. specification:big
2. Material: iron,pp/pom
3. Finish: Zinc-coated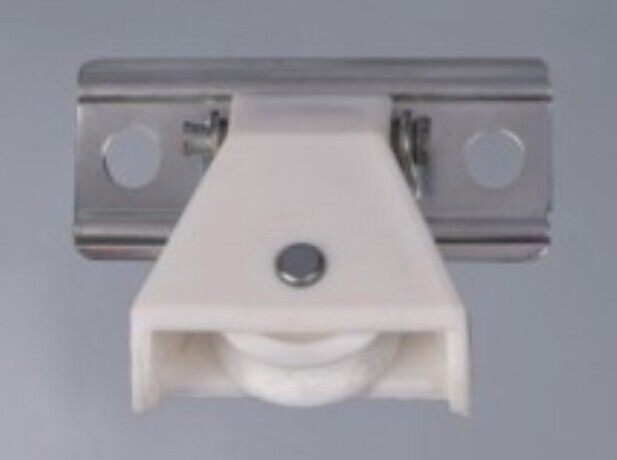 1, bamboo has a simple and refined, lively and harmonious, green and so on.
2, bamboo retains the inherent high density bamboo, good toughness, strength of excellent features, with durable, not easily deformed, smooth texture, color and soft, elegant characteristics.
3, bamboo has anti-moth, mildew, corrosion, high slip, heat resistance, wear resistance, strength, resistance to deformation characteristics, its surface texture and elegant clarity, color and beautiful, fully embodies the blending of man and nature dependent features, is the world's green products. Bamboo blinds for easy cleaning, watering and cigarette butts are not afraid, Matchstick's burning hot, and its function is better than cloth curtains, its beautiful style but also in other curtains can not be compared. Bamboo blinds can be widely used in homes, hotels, stores, hotels, restaurants, offices, reception, meeting rooms, libraries and other places.
4, bamboo blinds piece precision and meticulous, unique technology, and rigorous quality testing, bamboo no distortion, no cracking, with flexural strength, heat resistance, cold resistance, mildew, moth and other characteristics, and the surface is smooth, rich natural texture color. Unlike man-made bamboo materials, but painstakingly entirely from raw materials of bamboo, bamboo multi-channel processing directly from a special process, no special smell, but also quite different from wooden furniture, materials and textures, forming a its unique style and very fashionable nowadays return to nature in harmony. Its long life, can be widely used in home, office, meeting rooms and hotels and other places.
5, green decorating material: environmental protection is designed and manufactured for the purpose of non-toxic and pollution-free decorative materials, the state environmental protection department of the appointing authority for product validation according to environmental standards, certification of products. Such as green wood flooring, its hardness, strength, durability, resistance to deformation, flame retardant, waterproof, pest control, anti-static and other indicators are much higher than the wood floor. In addition, a multi-functional insulation wallpaper, deworming, health care, wall covering has occupied not a small market share, a strong adhesion newly developed a new type of stone, tile adhesives, caulks, green flooring glue, nail glue-free and so has nontoxic, do not pollute the environment characteristics. In addition, the International Consumers Association is calling on countries to regulate the use of the environmental protection department to identify green products, will regulate the market and protect the interests of consumers play an active role.
6, green furniture: refers basically do not emit harmful substances furniture. The main types are: Wood Furniture, no painting, only natural wax polish, not only retains the natural texture without polluting the environment; technological wood furniture, high-fiber board furniture, paper, furniture, non-toxic ingredients harm the human body; not after dyeing of cattle, sheep, pigs and other hides crafted furniture; rattan, bamboo and other natural materials produced by the chair, sofa, coffee table and other furniture; stainless steel, glass, titanium plates and other materials produced furniture.
7, bamboo blinds wins in natural simplicity, Ice cool summer on the most suitable atmosphere. Both block the sun, but people feel cool. Specially processed bamboo pieces, not only feels natural, crisp lines, water will not mildew, from worries.
8, compared with bamboo weaving bamboo curtain, curtain finer pieces, also with a pattern, delightful apart, more ethnic customs.
9, bamboo decorative materials and decorative materials. Bamboo strength, good toughness, rigidity, lighter color, easy bleaching, dyeing and easy.
Edit this paragraph back catalog bamboo - bamboo curtain style simple and smooth, natural, fresh, it is ambiguous way, it is a little taste of traditional Chinese women's shy. Bamboo also has shade, ventilation, comfortable, cool, etc., hanging in the room, resulting in a sense of back to nature, make us feel comfortable, is the summer home yield.

Looking for ideal Bamboo Curtain Pulley Manufacturer & supplier ? We have a wide selection at great prices to help you get creative. All the Bamboo Blinds Wheel are quality guaranteed. We are China Origin Factory of Door Guide Roller. If you have any question, please feel free to contact us.
Product Categories : Bamboo Blind Series